SEO or Search Engine Optimisation lies at the core of any website's success. This article is going to demonstrate how you can get a SEO health check for your website just under 5 minutes. Assuming you know what SEO is, let's get started; if not, read here on SEO.
Step 1: Google "SEO Doctor Firefox"
You will have to click the first link that shows up in Google Search. Yep, that's the one we are looking for, the SEO doctor add-on for Firefox. I believe there is one for Chrome, but you will have to try that out for yourself. Although the installation procedures are identical.

Step 2: Click the green 'Add to Firefox' button
Without further ado, just click the green 'Add to Firefox' button.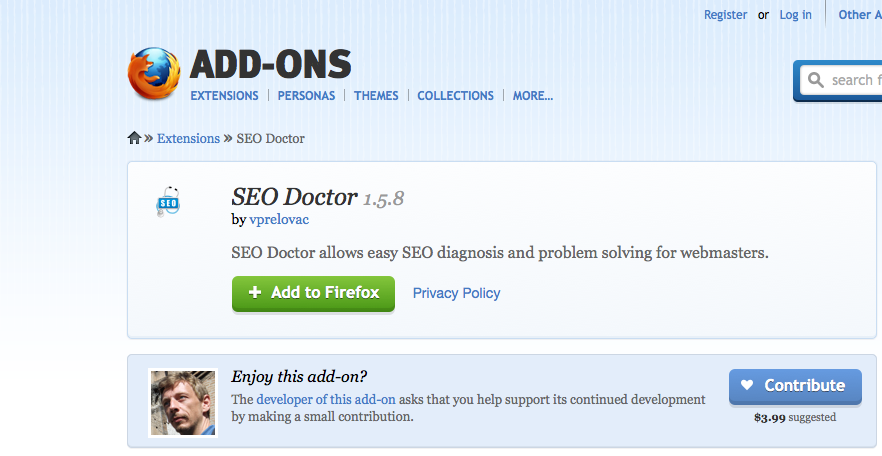 Step 3: Click 'Allow'

Step 4: Click 'Install'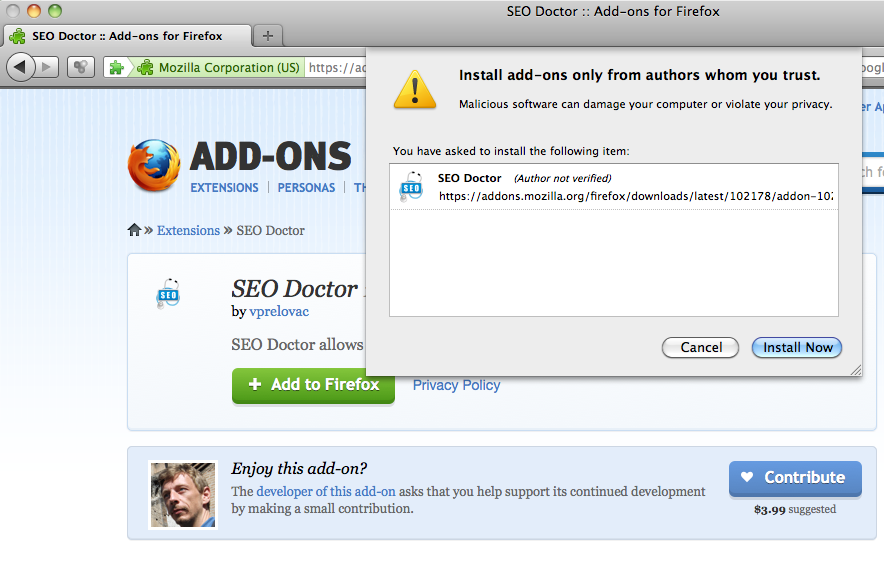 Step 5: Click 'Restart Firefox'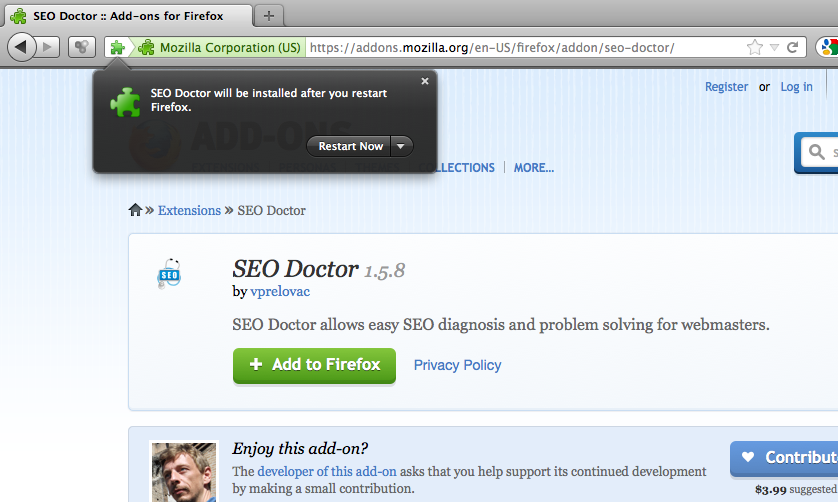 Step 6: Voila! You've installed the Add-on
To actually run it, you have to look at the bottom of your browser window i.e. status bar. Can you see the green arrow pointed to left? Yep, that's the one. Click that and a mini-window will cascade from the bottom-up.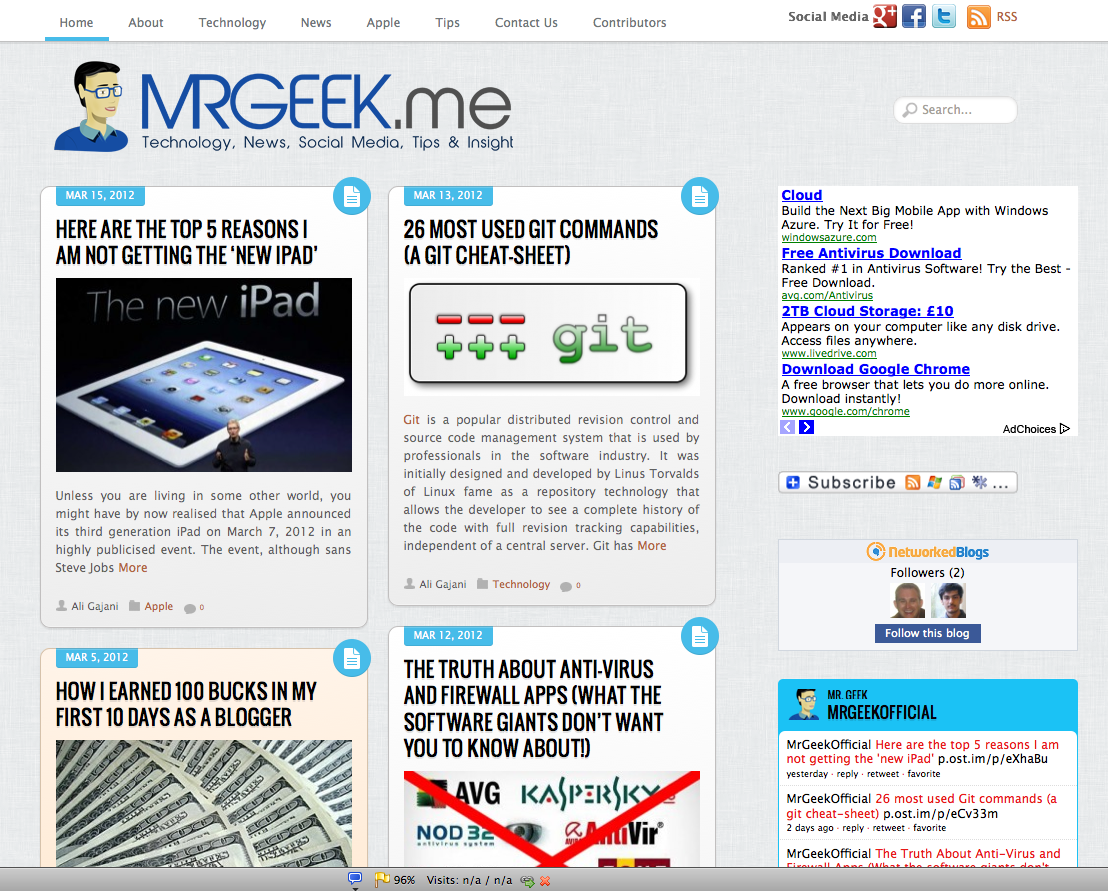 Isn't it nice? Now you can see the total SEO score Mr. Geek got. No surprises there, we've got a whopping 97% score by SEO Doctor. This shows we are on the right track in terms of SEO. A few improvements to be made though but they are non critical, as shown by the color yellow.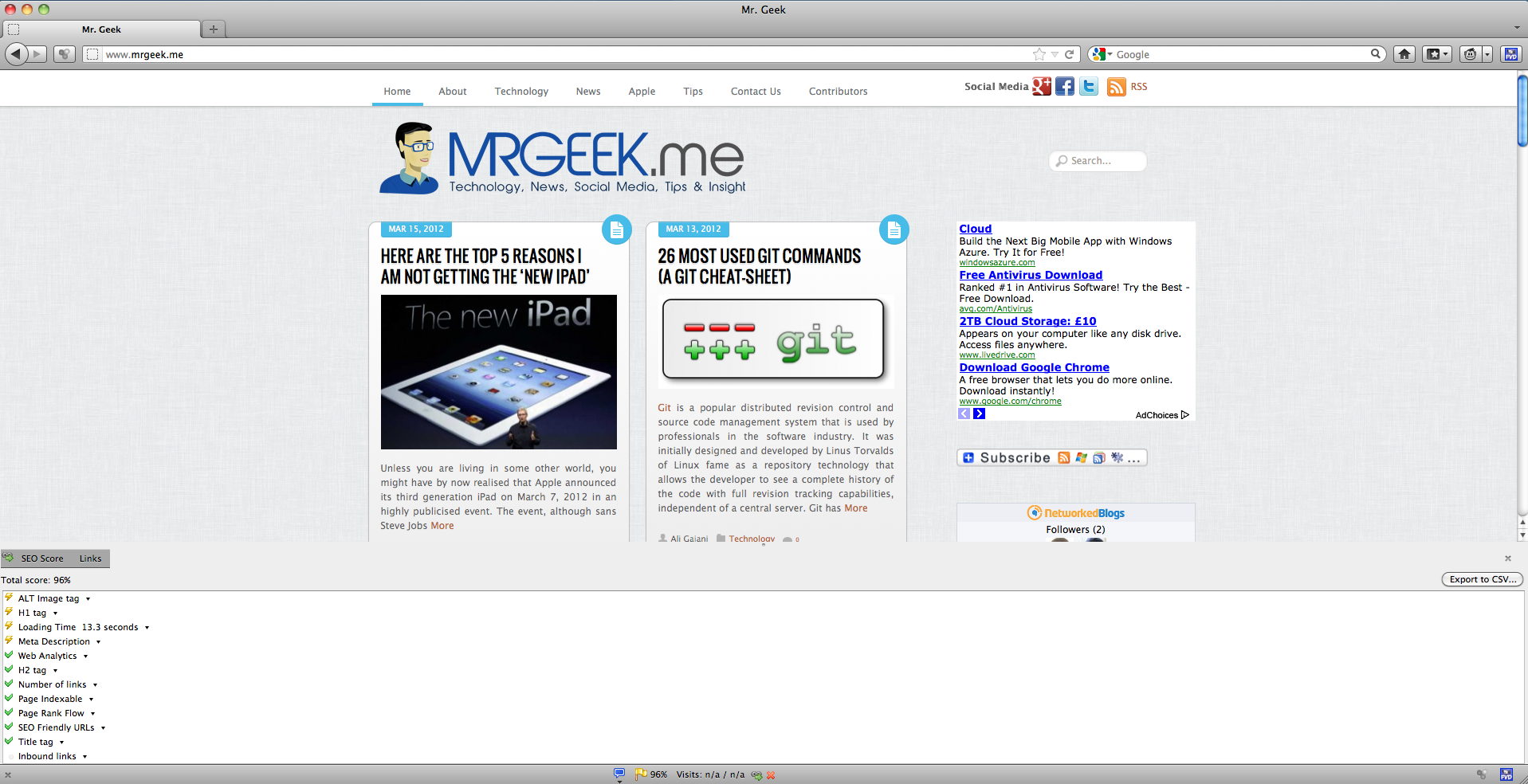 If you want to take SEO Doctor to the next level, you can follow the images below that show you how you can export the data in .CSV.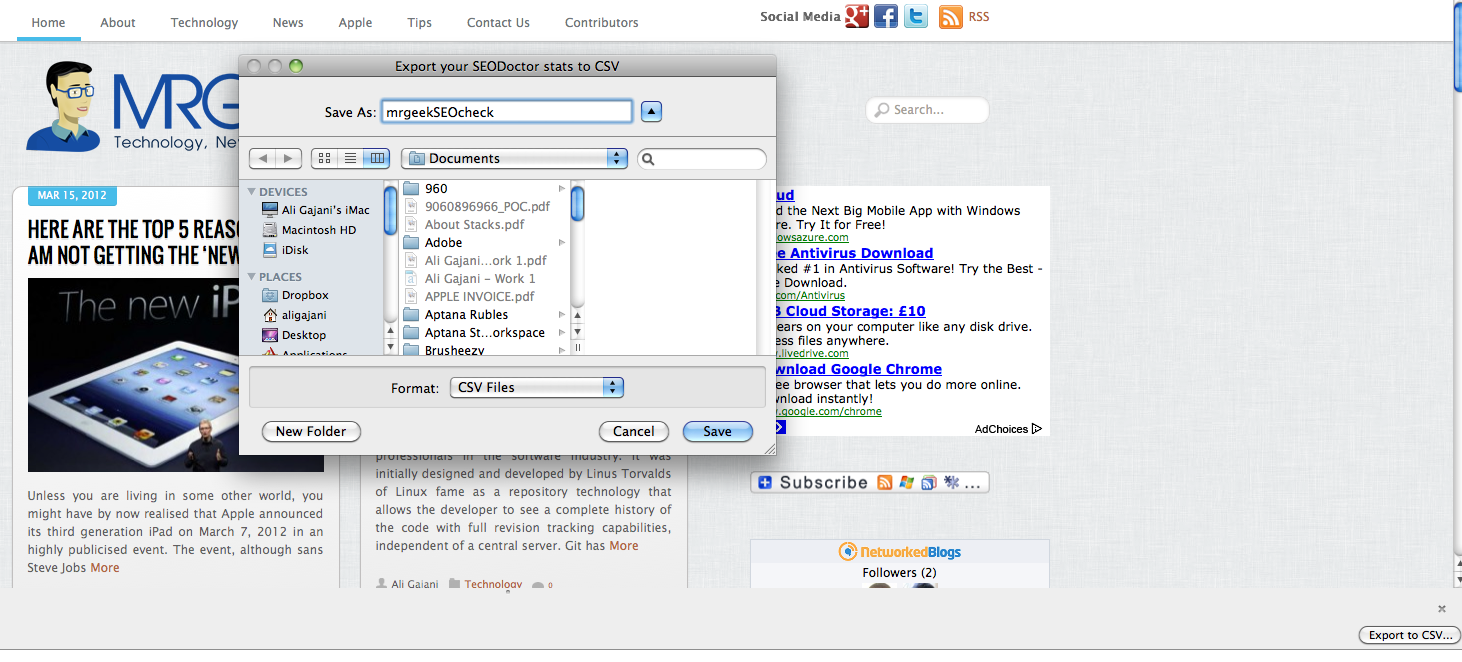 Thanks for reading How to get a SEO health check in 5 minutes? on Mr. Geek. We hope this article was helpful. Please give us feedback using the comments section below and share if you feel it might be helpful for others. Looking forward to hearing some great feedback.

Hi. I am Ali Gajani. I started Mr. Geek in early 2012 as a result of my growing enthusiasm and passion for technology. I love sharing my knowledge and helping out the community by creating useful, engaging and compelling content. If you want to write for Mr. Geek, just PM me on my Facebook profile.