Just over three weeks ago, I came to know about Pair (an app for two lovers). In pursuit of finding more about it, I went to trypair.com and noticed the 'Chat now' button on the bottom left corner. I clicked it and I was chatting with Oleg Kostour (Pair app co-founder). Isn't that cool?. That was when Pair was relatively new. Since then, it has been covered by #mashable, #techcrunch and other popular blogs. Oleg and his team have brought together an awesome app for lovers. Pair is currently on iOS now, but he's told me it wont be too long till it launches on Android. Overall, I believe, the App is so cool, so unique and if you've got a partner, you got to persuade him/her to download this app, it's free! Here is the write-up Oleg sent me. By the way, you can download it here.
Pair is basically Super-SMS for couples, it's an app that connects just two people and makes it easy for them to text and share anything privately. Instead of repurposing other applications for their relationship, Pair puts all the things you would want to do with your partner in one app. It creates a private timeline for just the two of you to chat, share videos, photos, sketches, your location, and even do things together live.
In addition to texting and sharing media, Pair has a number of unique features nobody else does:
Sketch together — draw on a shared canvas or just leave hand-drawn messages for each other
Thumbkissing — Pair lets you see your partner's thumbprint in real time as they touch the screen, and both phones vibrate when your thumbs meet. It's a great way to touch and feel close even if your partner is half a world away.
Thinking of you button - Give your partner a quick buzz (like a facebook poke)
Shared Todos — Whether it's todos or grocery lists, couples always have things they need to get done together. This is pretty useful.
Reminders — Never forget a birthday or anniversary again
Keyword Search the chat – to find things you talked about before
Privacy Pin - keeps everything inside the app private, so if someone else has your phone they can't access your timeline
Pair is really about making people closer. When you think of your partner, you know there is one app on your phone linked directly to your partner that contains all of your memories.
I'd love it if you tried the app and let us know what you think.
Here are some pictures.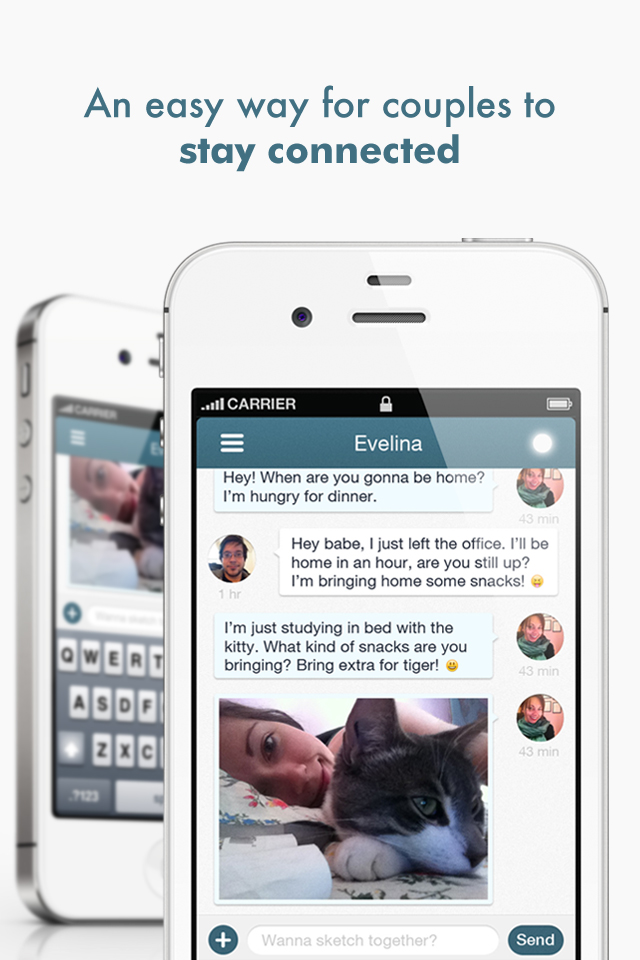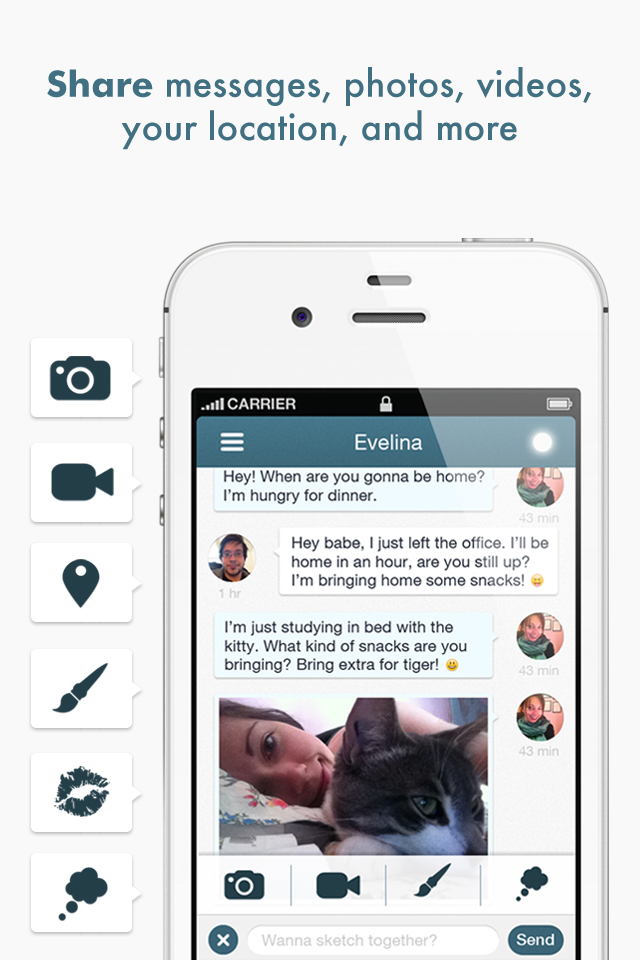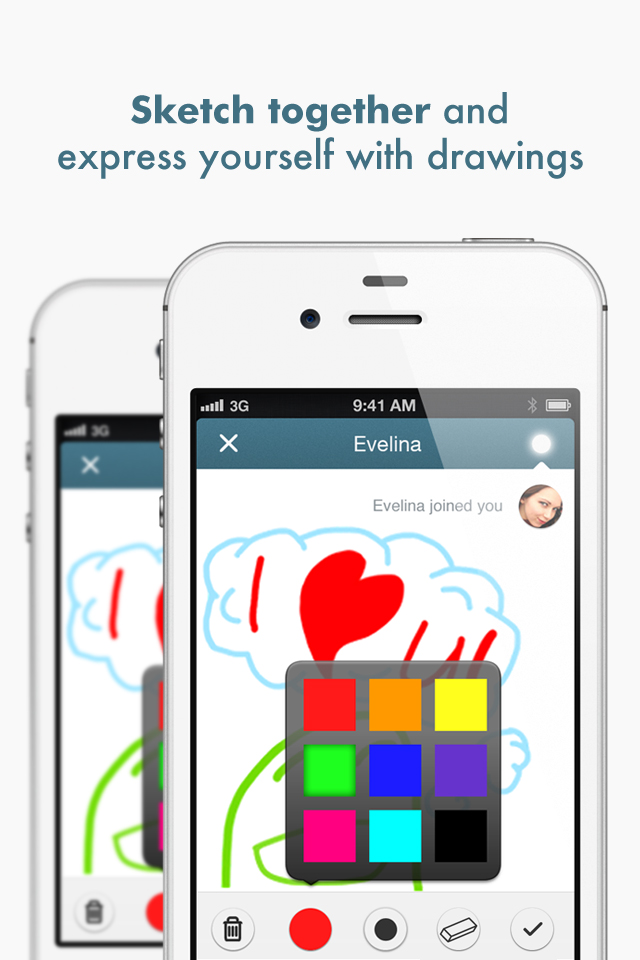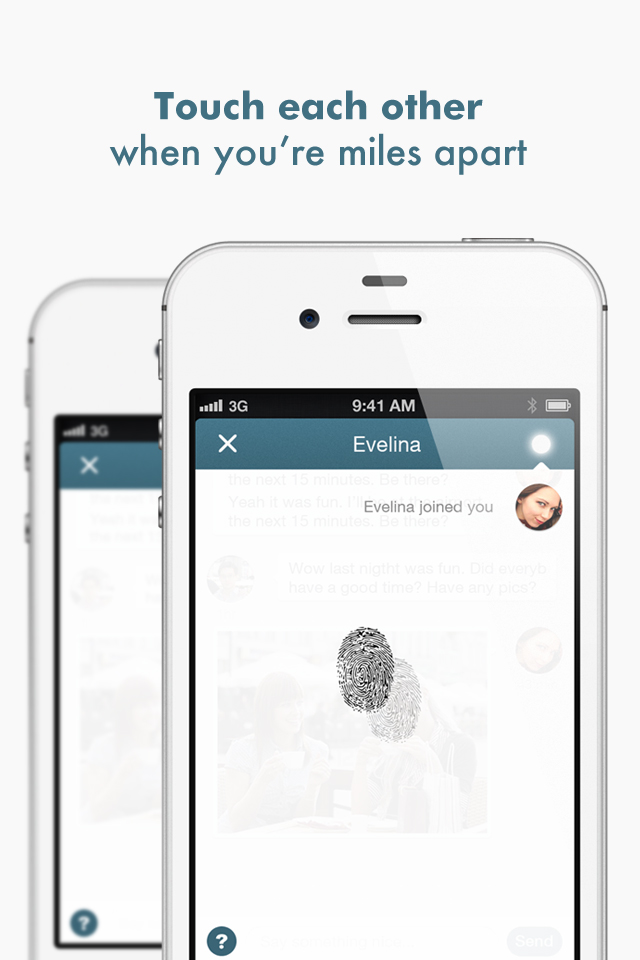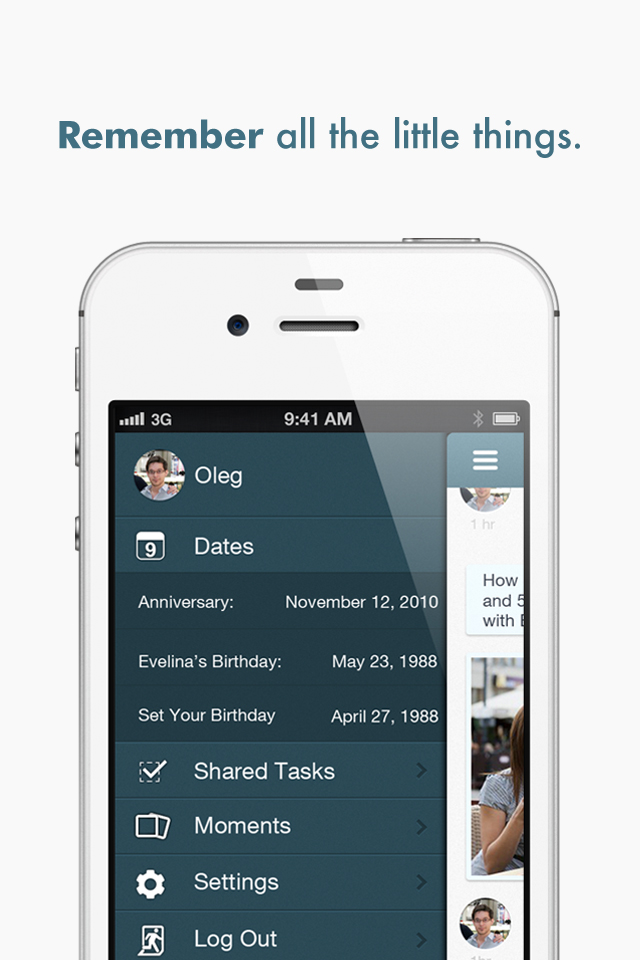 Hi. I am Ali Gajani. I started Mr. Geek in early 2012 as a result of my growing enthusiasm and passion for technology. I love sharing my knowledge and helping out the community by creating useful, engaging and compelling content. If you want to write for Mr. Geek, just PM me on my Facebook profile.