You will probably agree with me that it is really an unusual thing to intentionally corrupt a file. Why would someone think of destructing a file when in fact, most of the time we do the opposite, trying to keep them safe and intact, right?
Well, there are various reasons why some of us would want to do this, and be prepared because it's a bit cheeky. Some people just want their files to disappear and want to have a bogus copy of it in their computer. The most common one is if you need to deliver a document today but it isn't ready yet. A considerable solution, though is not a good practice, is to send a corrupted file that looks like the completed version. The recipient can't open it, thinking that it's his computer who did it and not you. This will buy you more time to get your document done.

To corrupt your file, we are going to take advantage of a website called corrupt-a-file.net. You can click here to access the website. But before we proceed, let's get to the first steps first.
Prepare your document that needs to be corrupted. It could be any kind of document. The website supports PDF files, DOC files, ZIP files, Excel files, or any file type as long as it's not more than 10MB in file size. It even supports music files like audio recordings and even videos. Also, make the size realistic. If the expected size is 50 pages long and you're short for 20 pages, you can copy and paste random paragraphs to the document to increase its number of pages. Anyways, the random paragraphs won't matter since no one can view it.
So, let's get to the steps.
Step 1: Go to http://corrupt-a-file.net/ and click on the CHOOSE FILE button.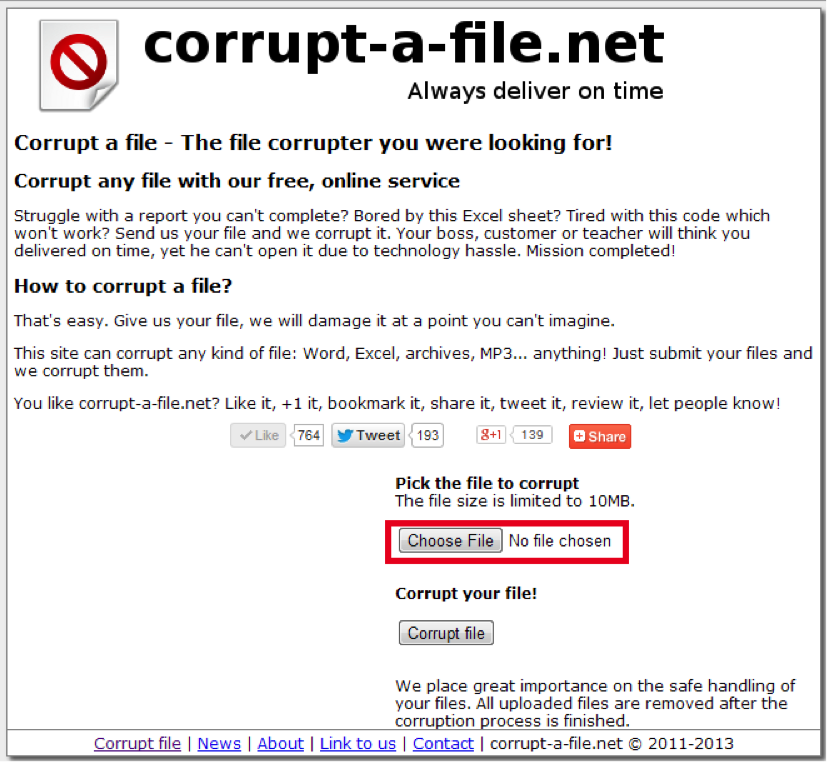 Step 2: Choose the file you want to corrupt.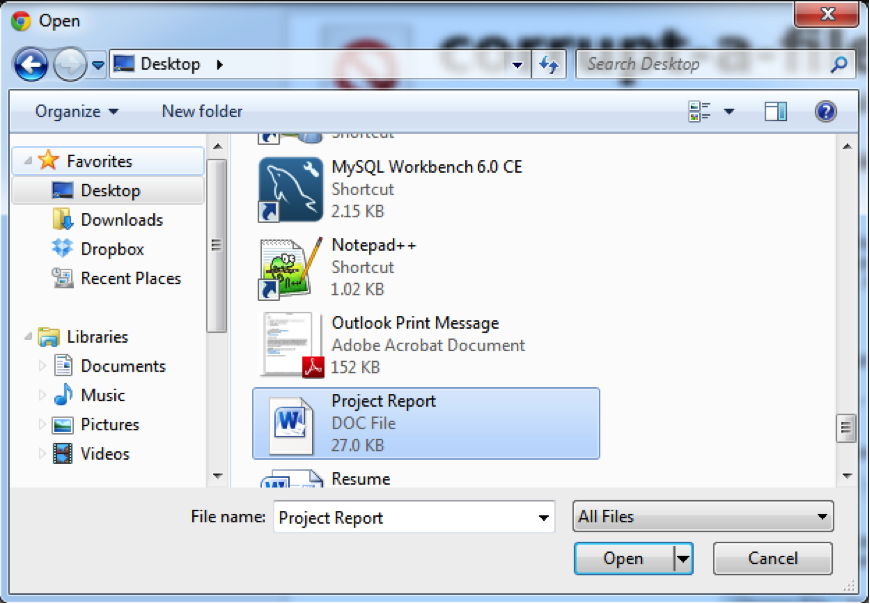 Step 3: Click on the CORRUPT YOUR FILE! Button.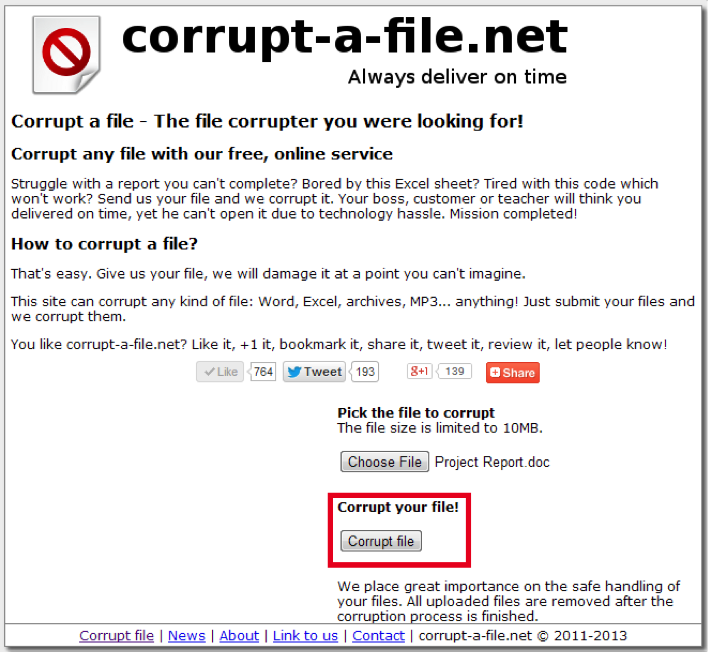 Step 4: Click on the DOWNLOAD link.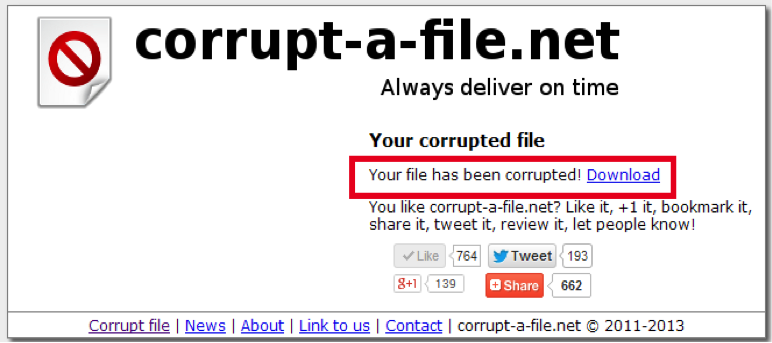 Step 5: Try to open the downloaded file and you can see that it should already be corrupted.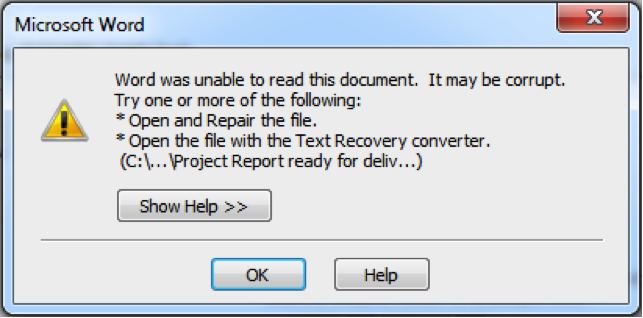 Corrupting a file is totally okay but it is really a big NO if you wish to use this in a form of dishonesty. Use this guide for a better purpose and do not take advantage of it. Nevertheless, this trick will really be useful for once in our life, like fooling your boss to buy yourself more time. But no, seriously, don't do it!

Hi. I am Ali Gajani. I started Mr. Geek in early 2012 as a result of my growing enthusiasm and passion for technology. I love sharing my knowledge and helping out the community by creating useful, engaging and compelling content. If you want to write for Mr. Geek, just PM me on my Facebook profile.