Two weeks ago, Josh (at Sparkup) reached out to me about this magical new toy called the Sparkup Book Reader. He was generous enough to ship me a review unit and I have been playing with the gadget for a couple of days. I think it is the perfect gadget for kids aged 4-9 and I wish I had something back in my day. 
Based in Israel (a hot bed of new age technology startups), Sparkup is changing the way kids read books these days. The gadget costs $59 as of now. So what does it basically do? Sparkup is a magical book reader that enables kids to hear recordings of their parents (or say a grandma/pa) reading their favorite book to them.
Imagine a dad Jason going on a business trip for 2 months. To make her daughter Sandra happy while he's out, he can record a few short story books in his own voice on the Sparkup reader. While Jason is out, Sandra can be entertained reading her favorite book in her dad's voice.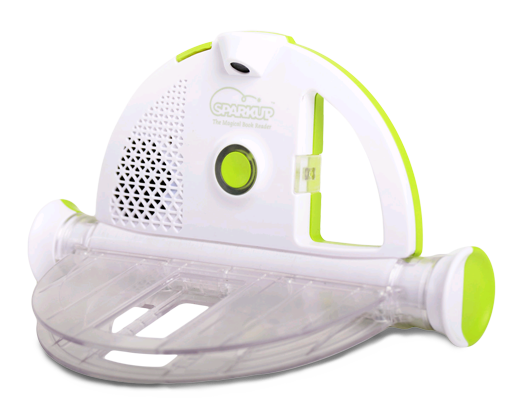 The technology behind the device is quite interesting. With a camera on top, Sparkup's image recognition technology knows what page is being read and automatically syncs the audio. It's quite magical if you ask me. For example, you pick up a random page from the demo book provided and it starts reading that page in a professionally recorded voice. Quite cool and perfect to keep kids engaged in reading for long hours.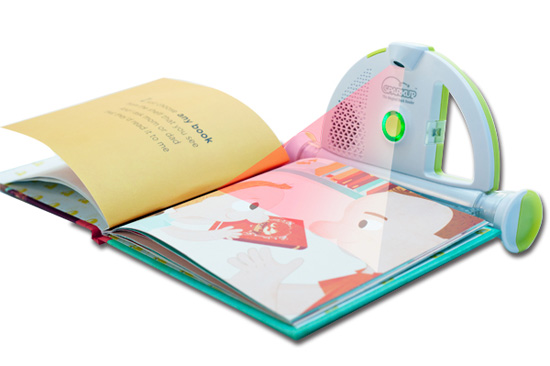 The Sparkup has a place for saving up to 50 books (250 minutes of audio). In order to record books, you can use the light green button on the device to record books in your own voice. But if you opt for the other option, you can downloaded professional recordings from Sparkup's professional audio recordings library. To do the latter, you'd need to connect the device to your PC/Mac with the USB provided.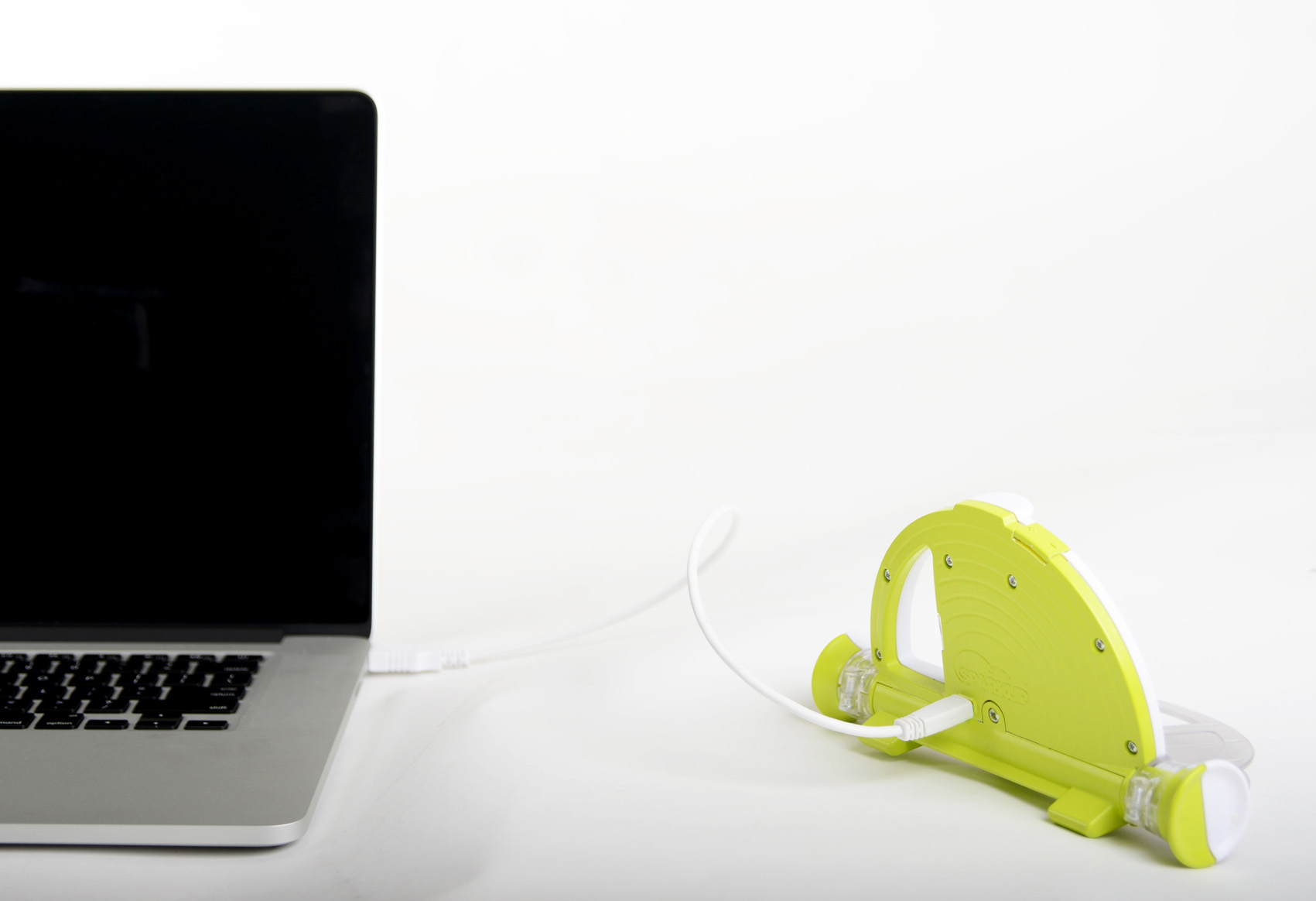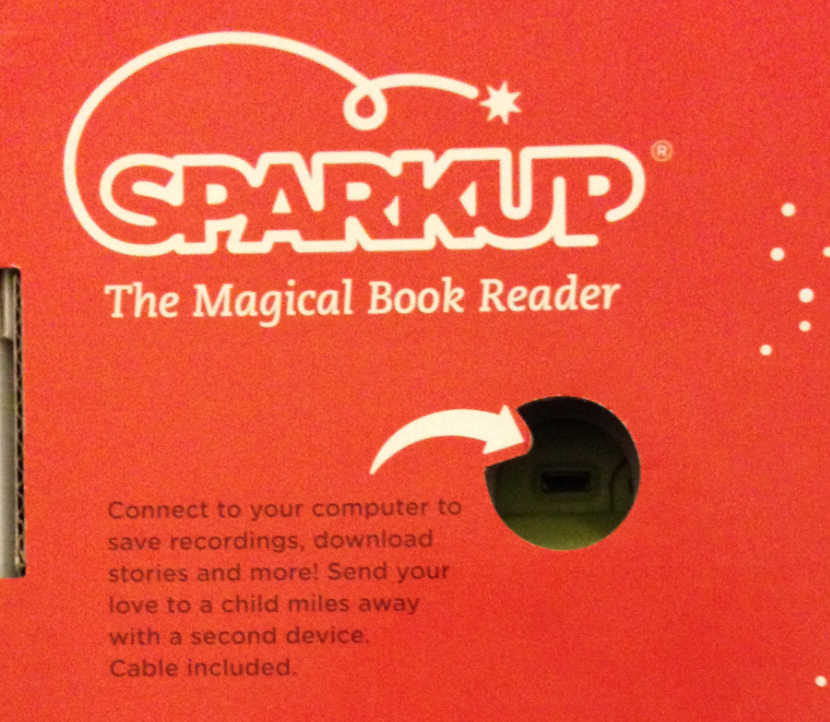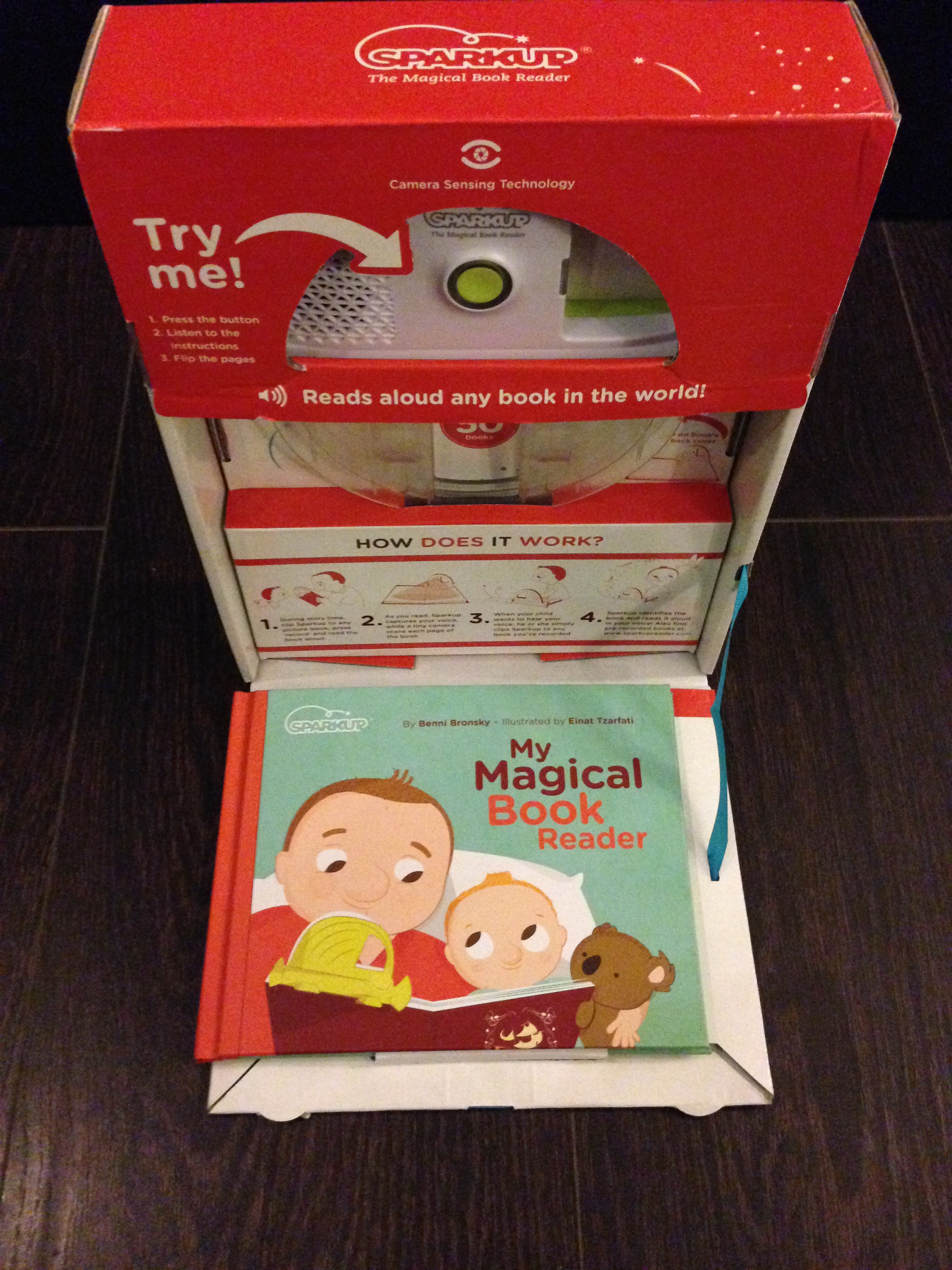 Vine Videos
Here are two Vine videos of the Sparkup reader in action.
In conclusion, the Sparkup Magical Book reader is truly a great piece of technology, encouraging kids to read books with great fun. Although not a replacement for book reading, Sparkup acts as an additional aid or tool to make story telling magical, entertaining and engaging. Three piece of basic technology, the camera, the speaker and the microphone, coupled with an awesome piece of software and proprietary image recognition technology combines to deliver an entertaining experience for book reading for the kids of today. A great buy for any parent who recognize the importance of book reading.

Hi. I am Ali Gajani. I started Mr. Geek in early 2012 as a result of my growing enthusiasm and passion for technology. I love sharing my knowledge and helping out the community by creating useful, engaging and compelling content. If you want to write for Mr. Geek, just PM me on my Facebook profile.