CES 2013 has arrived and it is time to sort out the best from the madness. CES always delivers hardware of the future but the hype levels can exceed actual product performance and usefulness. This is a top 10 list of products we can expect to enter our lives sometime soon.
1. 85 inch 4K TV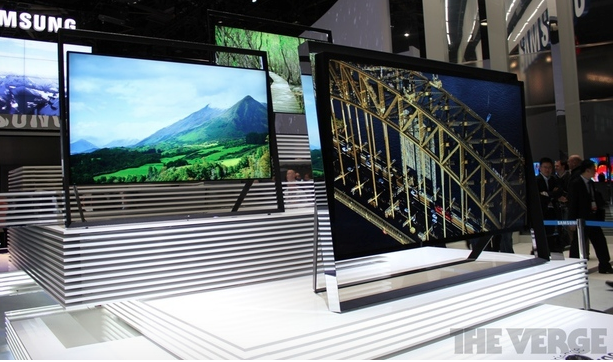 A TV with more pixels is nothing new but in a year that saw 2012 TV sales drop, it is a new normal that can once again push sales. Samsung's 85 inch 4K TV is exactly what stores need even though the price tag is just under the $10,000 range. With 4X (4 times) the pixels of traditional LED, it is impressive as the images swim on the screen. 120 Watt speakers are built within the unique TV frame, which gives it a minimalistic yet futuristic blackboard feel. These TV's will be the next generation to pump up the sales.
2. 1 TB Kingston Flash Drive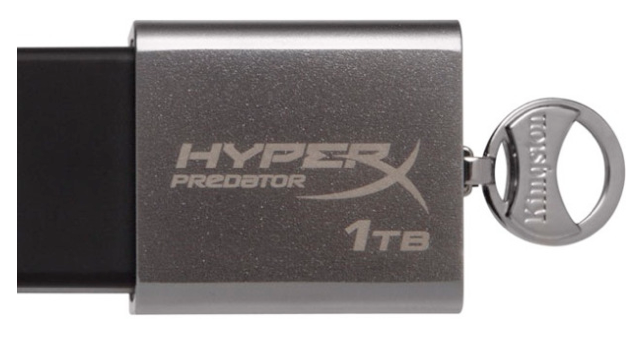 The 1 TB flash drive has arrived and just in time as storage is becoming more and more of a problem in the video age. We can expect this Kingston drive to be priced at $2500 but in a year or two it will be affordable and possibly on my hip pocket.
3. HzO Waterblock technology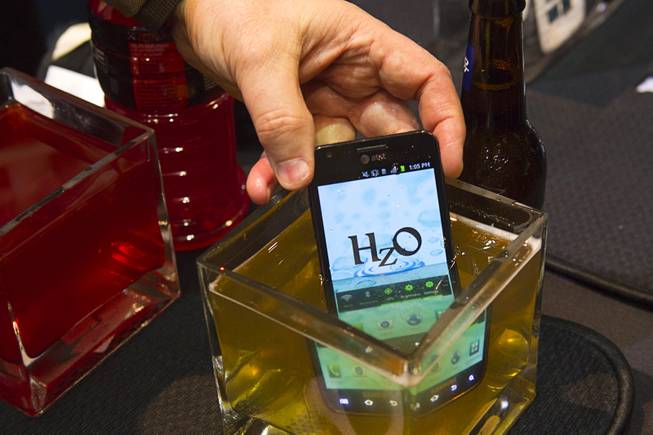 HzO has created waterproof technology for smartphones in the form of a protective polymer. With this layer of protection on the internal components of a phone, there will be no longer a need to worry about the phone in the toilet, or as I like to call it, a poop phone. Just clean it off with soap and water and continue the conversation with grandma.
4. GoalZero Yeti 150 solar-powered generator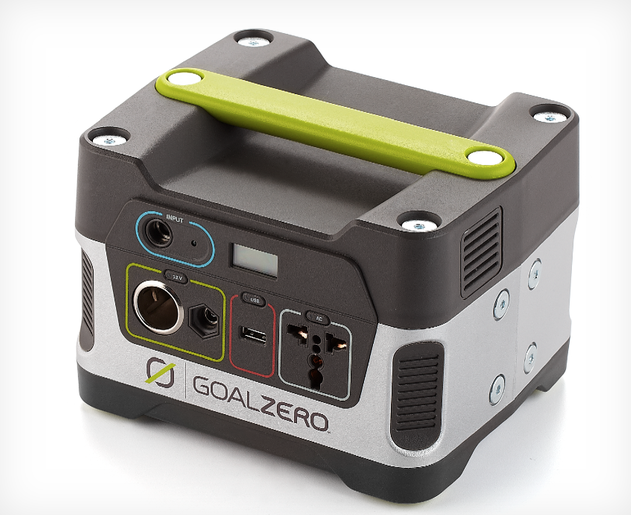 I'm a sucker for solar-powered generators. The GoalZero Yeti 150 packs the biggest punch, pound-for-pound, of any generator on the market. At 12 pounds, it comes with a solar panel that can charge the Yeti 150 in 15 hours. This has to sound nice to the people on the east coast without power because of Hurricane Sandy.
5. Lenovo's 27-inch IdeaCentre Horizon Table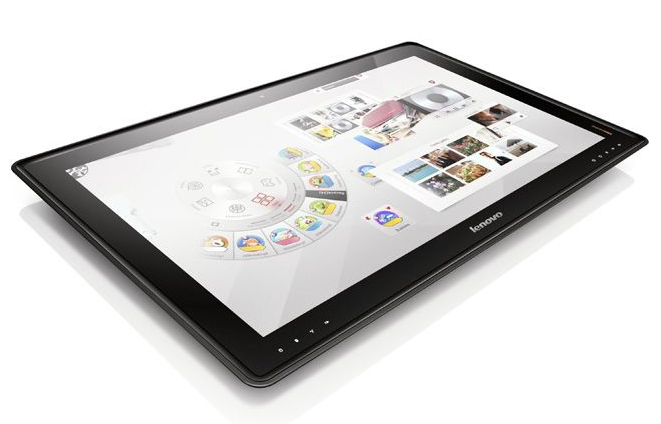 This is the Tablet/TV/Computer of the future, except for the fact it is too big for travel. Ten people can poke at the touch-screen at once and this tablet will respond. It is a 27-inch monitor (eight iPads) that weighs 15 pounds. When it stands on its own it will remind you of an iMac. The reality is that it will be homebound like the iMac. Despite this fact, it has an enormous fun potential for the whole family and can be useful as well in a variety of situations that don't involve traveling.
6. Samsung Smart Cameras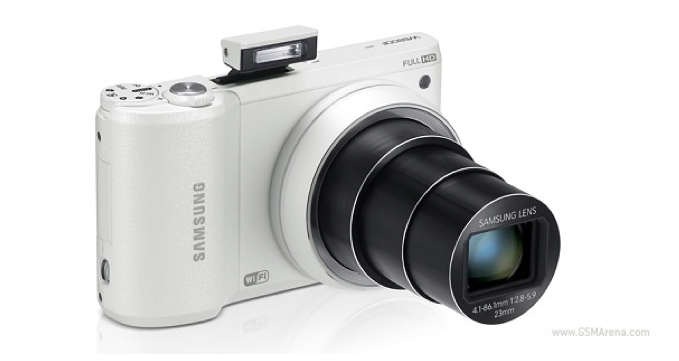 Say what you want about Samsung's history with cameras but they've done a great job with smartphones and their "smart cameras" unveiled also aim to please. It would be nice if they were phones as well (why not) but I'm sure most users will utilize hotspot when on the move. These look like something my wife would absolutely love.
7. Razer Edge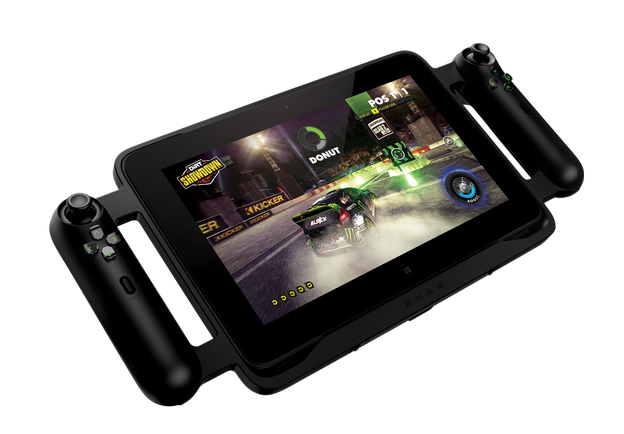 This is a gaming system, tablet and PC all-in-one. With a powerful graphics card, this should be enough to handle your gaming needs (for now) and you'll be the envy of all your friends.
8. The Nvidia Shield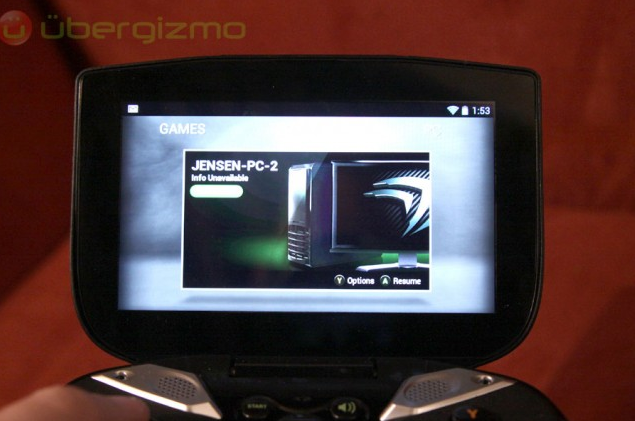 The look and feel of the controller-to-interface design looks impressive. The idea of streaming onto a larger screen is also appealing. This Android device looks to be an awesome portable option for gamers.
9. Oculus Rift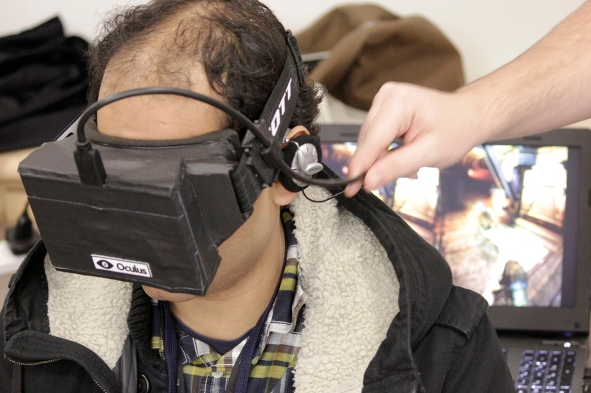 This is the first virtual reality headset to not cause a headache. The motion sensor works flawlessly. All the reviews have been great. When will it hit shelves, how much will it cost and what will we actually get to use, nobody knows. But the good thing is that the structure is in place to make it happen and the performance is real.
10. Fitbit Flex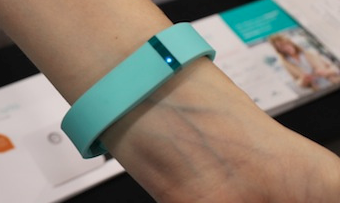 The Fitbit wristband is the ultimate convenience tool in monitoring health. Feeling pressure from other companies, they have shrunk the 'One' device and wrapped it around our wrist. For that, we thank you Fitbit and just in time.
Since creating this article, I came across a website called Top9Rated that review a lot of products! Specifically electronics. Find all their electronic product reviews here.

Jesse Herman is a WordPress developer, video producer, SEO nut with a background in in smartphone and computer repair. He is the founder of The Natural Independent, a news site that throws sticks and stones at drones, dreaming of a day when only birds and bees filled our skies.